NOT TAKING CLIENTS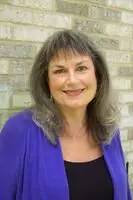 Dr. Katie Steele received her Ph.D. in Counseling Psychology from the University of Notre Dame. Her practice in South Bend, Indiana, focuses on healing and recovery within a holistic, mind~body~spirit wellness perspective. Within that context she helps her clients recognize the maladaptive patterns in their lives in terms of their relationships with everything from their first families, current family, work, self, substances, spending, sex...and their Higher Power.

For over 30 years, Dr. Steele has specialized in Group Psychotherapy as an ideal therapeutic setting for healing from the dysfunctional coping strategies learned in early life. In addition to Group Therapy, Dr. Steele utilizes EMDR (Eye Movement Desensitization and Reprocessing) as an accelerated healing tool for the small and large traumas that define the interpersonal responses--"button reactions"--that interfere with clients' happiness. Those reactions can manifest in the form of fears, phobias, and addictions, in addition to everyday misunderstandings.

In her dedication to furthering her therapeutic skills, Dr. Steele has pursued ongoing training in Group Psychotherapy, attending annual conferences and attaining the credential of CGP (Certified Group Psychotherapist) awarded by the American Group Psychotherapy Association. In 2016 she was elected a Fellow of the AGPA and is currently serving as Co-Chair of the annual conference: AGPA Connect. She has provided mentoring and training in group therapy for therapists for more than 20 years.

Dr. Steele was first trained in EMDR in 1996 and regularly expands her skills and knowledge by attending ongoing trainings. She has attained the highest credentialed level of Approved Consultant in EMDR awarded by EMDRIA, allowing her to train and consult with therapists learning EMDR. She has been an active proponent encouraging therapists to train in this amazing trauma-informed approach to healing for over 20 years.

As Dr. Steele is scaling back her practice, she is no longer accepting referrals except for group therapy or clinical supervision. If you are potentially interested in one of these options, please contact her through her voicemail number: 574-703-1551.